Welcome to ITA Tax Service
Since 2010, ITA Tax Service has been providing personalized, quality tax and accounting services to individuals and businesses. We are a small family-oriented firm with over 30 years combined experience. Our mission is to educate our clients and provide premium service at a value price.
We are available year round to answer clients' questions, assist with IRS concerns, and assist with tax planning.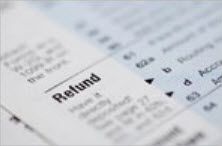 Other Features of our office
Experienced professional and family-oriented staff
Drop-off Service available
Free E-Filing
Unlimited Free State Return preparation w/ a Federal Return
Excellent Referral Program
Comfortable waiting area
Children play area
Complimentary drinks
Virtual Tax Preparation
Affordable Care Act
We partner with Drake Health and eHealthInsurance.com, approved to allow enrollment through the federally run Health Insurance exchanges. Please click one of the eHealth links, to see how you qualify.
Other Services
Our Online Office brings financial services directly into your home or business enabling you to more actively participate in your financial management. You can:
Prepare your own taxes: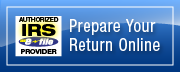 Use the Financial Calculators to assist you in budgeting, financial planning, or determining loan payments.
Stay Alert to tax and accounting news by reviewing the client newsletter.